The 2nd World Marimba Festival was held at Canora Hall in Okaya, Nagano, Japan, from Aug.23 to 30, 1999.
Canora Hall. Facade.

Entrance Hall.
Okaya is a small city at the hart of Japan and the area is known for the hi-tech industry as well as such traditional industry like silk.
The main feature of the festival was the competition. 1st Prize winner was awarded 1,000,000 Yen, 2nd Prize 700,000 Yen, 3rd Prize 500,000 Yen, and Keiko Abe Special Prize 600,000 Yen.
The prize winners were as follows:
1st Prize: Martha Klimasara
2nd Prize: Hama Mayumi
3rd Prize: Jasmin Kolberg
Keiko Abe Special Prize, which is awarded to the 2nd round candidate (but not the finalist), was awareded to Gwendolyn Patricia Burgett from U.S.A.
Martha Klimasara,
the winner

Jasmine Kolberg,
the 3rd prize winner
After the announcement of the prizes, a concert by those prize winners were given. Gwendolyn Patricia Burgett played Keiko Abe's "The wind in the Bamboo Groove", Jasmin Kolberg played Debussy's "Dr. Gradus a la Parnassum," Mayumi Hama played Abe's "Dream of Cherry blossoms", and Martha Klimasara played "The Variation on Japanese Children's Song".
There were over 100 entries from all over the world.The organizer of this competition, Shuhei Nagata, the president of Nagata corporation said "It took over two years to prepare for this competition. Sometimes, the task looked daunting, but the performance of those young people rewarded me more than anything. (listen to the interview of the organizer: MP4 296KB: In Japanese)".
It was held in a friendly atmosphere even among the participants. Many participants named this friendliness as the best point about this competition. Among them were the winner of the competition, Martha Klimasara, and the 2nd prize winner Jasmine Kolberg. However, there were points to be improved in the future as well. Main point was the practice room and time. Some comments were as follows.
I enjoyed the competition. If there were more practice time, it was better. This kind of competition should be organaized by musician. The fairness is appreciated, but it was done at the cost of the quality of the musical standard. More practice time and room were needed. Only one hour of practice before the first round is too short. Some foreign participants traveled several days to come to Okaya. It meant that they were not able to practice only one hour in four days before the competition. Suttgart had 20 practice room. Also, worming up time is necessary. One cannot play well without worming up.
Good Atmosphere. Big problem was the practice time. Four rooms for seventy three people and one hour for each is not enough. I started traveling on the previous thursday. Thus, I spent five days without practice. From the second round, it got better.
Also, as a "Festival", it would have been better if those member of jury could give more concert time, just like Prof. Gordon Stout noted in Marimba.org interview below. Expanding the "Festival" part of it would improve the understanding of different styles and probably will inspire more music idea exchange.
Interview with Prof. Gordon Stout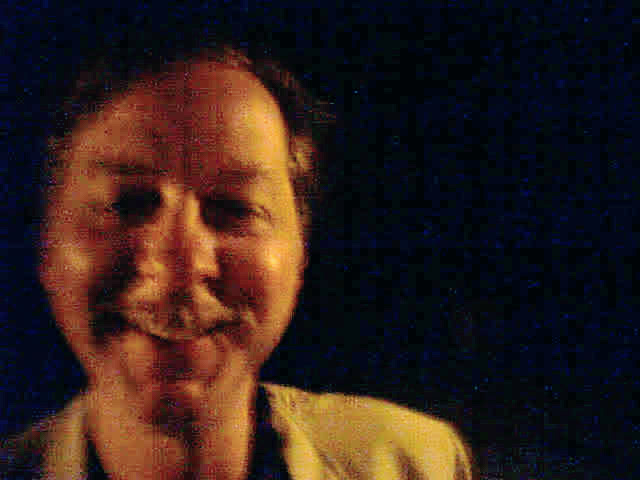 Marimba.org Thank you for joining us. How did you find the standard of the participants?
Prof. Stout I think it was very fine.
Marimba.org There was no finalist from the Unites States.
Prof. Stout The seven judges from different countries were given 25 points to give to each performer and these were summed up in the Olympic style by removing the highest and the lowest score. As the result, European and Japanese participant remained as the finalists. So it probably mean that it is just that there were many fine European and Japanese participants.
Marimba.org In the Leigh Howard Stevens Competition, Japanese does not seem to do well, making the contrast with this competition. Could this be attributable to the playing style?
Prof. Stout Maybe. I hope the we could get together in this kind of occasions and learn different styles to understand each other.
Marimba.org Finally, what do you expect to this kind of festival/competition in the future?
Prof. Stout Maybe I was just not in the festival part of it, but I would think that it was better if judges were give more time to play during the competition. I played only seven and a half minutes but I would liked to play half an hour if I was given the time.
Marimba.org Thank you very much for taking time.
Prof. Stout Thank you, and see you on the web
---
The Festival Part of "IT"
---
Undoubtedly, the competition was the center piece of the festival. However, it was not the only "thing" going on during the festival. There were bunch of concerts and lectures going on. I cannot list all of them, but to list a few:
"Homeland Okaya: Summer music festival"
Aug. 16 (Mon.), Suwa Symphony Orchestra, etc.
"Joyful Marimba" Aug 23-27, 9:30-11:30
For children. By Chris Flow (sp?)
International "Okaya" Joint Concert
Aug 28, 19:00, at Canora Hall.
Keiko Abe, Michel Udo, Gordon Stout, Emanuel Sejourne, Klaus Tresselt, Anders Loguin, Okaya Taiko Hozonka, Canora Children Choir
Akira Miyoshi Lecture
Aug. 28, 16:30-
Nobuyoshi Iinuma Lecture "Sound of field, Sound of Town"
Music Lecture, Aug 30, 8:50-18:40, Anders Loguin, Gordon Stout, Michel Udo, Keiko Abe, Klaus Tresselt, Emanuel Sejourne, Michel Udo, Gordon Stout.
Unfortunately, I could not be a part of all of it: I could attend only the Akira Miyoshi Lecture and International "Okaya" Joint Concert, but these events were remarkably well occupied and the quality were very high.